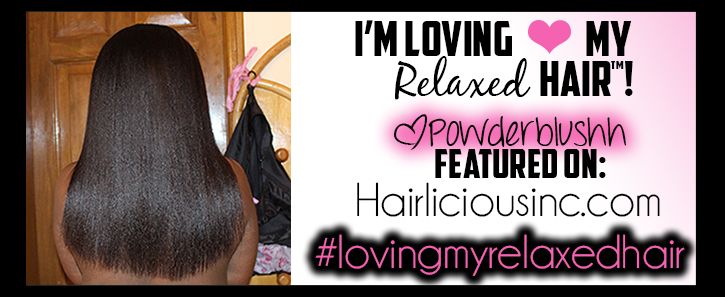 Introduce yourself! what's your name? where are you from? My name is Manuelly. I'm from the Republic of Congo, a little french speaking country geographically situated in Africa.
How would you describe your hair? What's your hair type? My hair is a type 4b-4c ish. My hair is of high density with a mixture of medium to thick strands and I believe I have normal porosity hair. When it comes to my hair length, I'm currently maintaining my hair at Mid back length.
When did you start your relaxed hair journey? What is your hair regimen? Share a few of your "go-to" hair products.
In February of 2011, I severely damaged my already unhealthy shoulder length hair with the use of products that weren't suited for it. My hair kept breaking over and over and before I knew it, I was left with damaged, brittle, broken ear length hair. At that point I felt that it was time to do something about my unhealthy relaxed hair and that's when I started my hair journey...